Answers To Your Business Issues...
Taylor Made Bookkeeping Solutions
seeks out valuable information required for critical company decisions
Minimizes and Reduces Repetitive Actions and Streamlines Paperflow
Provides Critical Business and Bookkeeping Skills to Facilitate Sales and Services
Conducts On-site Training and Facilitating
Profile & Services
20+ years experience in:
Accounts Receivable & Accounts Payable
Invoicing & Account Statements
Payroll including T4´s & ROE´s
Employee Benefit Administration
Government Remittances - GST, PST, WCB and Payroll Source Deductions
Bank Reconciliation
Monthly & Yearly Financial Statements
Account Audits
"Taylor Made" brings the expertise that enables you to respond to unique opportunities, or deal with issues that are keeping your business from realizing its full potential.
Liz Taylor brings a learned, objective viewpoint and a focused skill set to the task of recognizing and resolving these types of challenges.
This enables you to concentrate on your core business as Liz helps you resolve issues and refine your business practices.
Taylor Made Bookkeeping Solutions is dedicated to providing professional advice to businesses to improve profitability and productivity and provides sensible solutions to business challenges.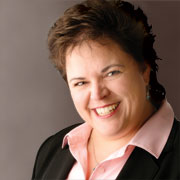 Liz Taylor
Contact
tel/fax

250.245.7952

toll free

1.888.741.7952

cell

250.741.7952

email

web site
Voice From Our Clients
Liz implemented and improved our accounting, office and production procedures. Particularly challenging was the development of an Access database which automated our whole business. This would not have been accomplished without Liz´s dedication and perseverance working with the programmer. Our Company will reap the benefits of Liz´s abilities and hard work for years to come...
Kal Tmana, Canadian Sweater Company Ltd.
You are our lighthouse in a storm and you have never failed to shine brightly! Thank you so much for your dedication, direction and patience. Your knowledge is constantly sought and we so greatly appreciate your being a part of our team and vision...
Doug & Kelly McRae, Global TechWorks Inc.
Harbour Air Seaplanes is proud to have "Taylor Made Solutions" on board with us. Liz´s attention to detail and precise record keeping is unsurpassed!! Her exceptional smile and upbeat attitude always adds to our day!!
Bev Ward, Harbour Air Seaplanes Ltd.